For sale: Mike Smyser cork decoys. $75 each plus shipping. New condition, never even been rigged.
There are 30 total scoters with various head positions:
(20) Surf Scoters with (4) of those being hens
(10) Whitewinged Scoters with (1) hen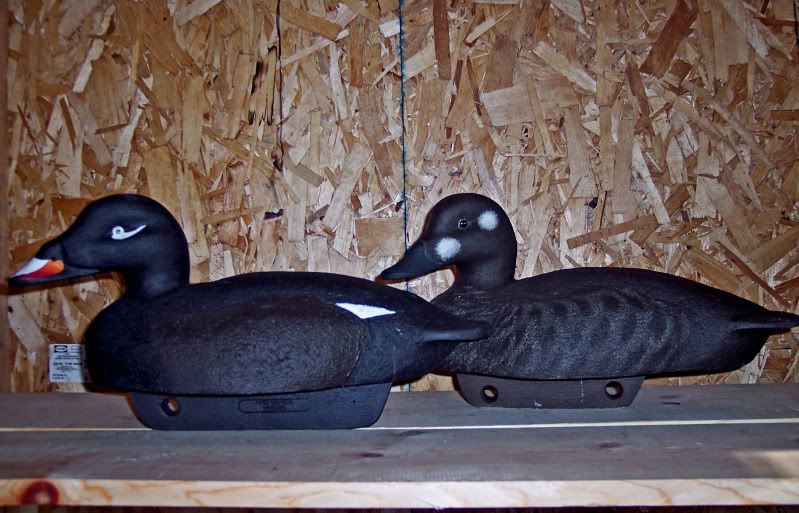 Any questions, let me know. They're great decoys and they'd go to waste here in FL....hate to see them just sit, so would like to find a new home for them.
Dani